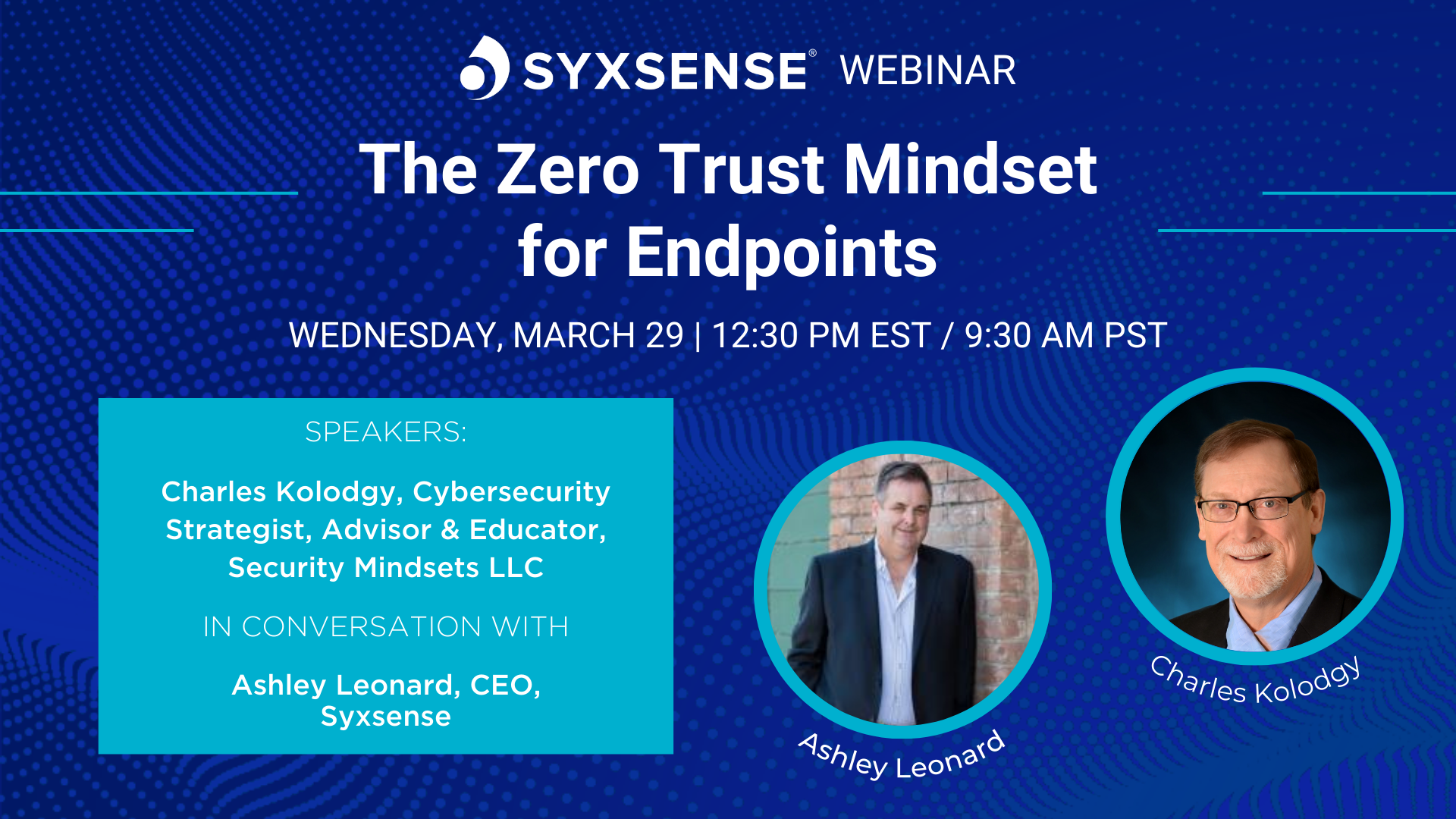 Zero Trust with Charles Kolodgy and Ashley Leonard
The Zero Trust security framework is being embraced as a solution to address the most pressing cybersecurity concerns and has developed into a comprehensive strategy which requires close interaction between all types of security solutions, including Unified Endpoint Management, security automation, analytics, and threat intelligence.
Join us as Charles J. Kolodgy of Security Mindsets LLC and Ashley Leonard, Syxsense CEO discuss the Zero Trust mindset, its evolution from concept to implementation, the compatibility of a Zero Trust architecture and Unified Endpoint Management, and how device hygiene can be achieved through a comprehensive solution that fits within Zero Trust.
Upon Registering for this Webinar, you will receive a download of Charles Kolodgy's white paper "Embracing the Zero Trust Mindset for Endpoints."
Space is limited so please RSVP no later than March 28, 2023