Registration for This Event Has Now Closed
Weren't able to save your seat in time? Join us for our next upcoming event here!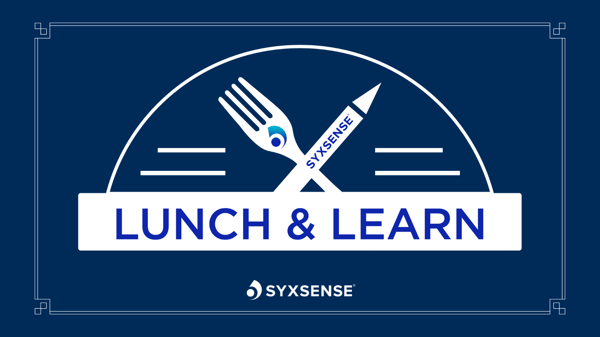 What to expect:
Syxsense Solutions Architect Blaise Fello will demonstrate how Syxsense Cortex, our powerful drag-and-drop workflow automation technology, controls security and patch vulnerability management, remediation, and compliance from a single cloud-based platform supporting Windows, Linux, Mac, and mobile device endpoints, on-premise and in the cloud.
Syxsense created a Unified Security & Endpoint Management in one console that provides real-time visibility and control over endpoint devices, networks, and cloud infrastructure and can help your organization protect against cyber threats, improve IT operations, and reduce risk.
This event is targeted for companies that have a project planned for 500+ endpoints in the next twelve months.
Register to save your seat and a member of our Syxsense team will contact you to confirm. When you attend this event we'll send you a $25 (USD) gift card for your favorite workday lunch.
Space is limited so please RSVP no later than October 31st, 2023.
* This event is intended for individuals with a valid company email address and who have been directly invited by Syxsense.  All incentivized Syxsense marketing programs, including gift cards, gift boxes and seasonal promotional gifts are limited to one offer per company per 180 days.  Individuals are not eligible for this offer if anyone from same company domain has received a gift card or gift box within 180 days of this offer or the company is in a contractual agreement with Syxsense.   Syxsense reserves the right to modify, suspend, or terminate this offer at any time for any reason without notice.